Posted by RC4WD on 1/28/2015 to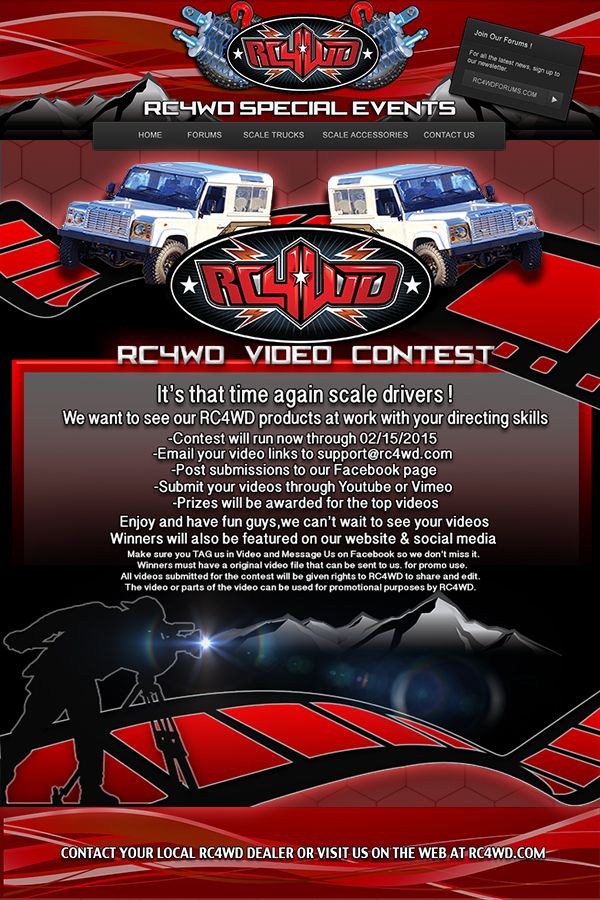 It's that time again scale drivers!

We want to see our RC4WD products at work with your directing skills.
Make sure you TAG us in Video and Message Us on Facebook so we don't miss it.
Winners must have a original video file that can be sent to us for promotional use.
All videos submitted for the contest will be given rights to RC4WD to share and edit.

The video or parts of the video can be used for promotional purposes by RC4WD.
-Post submissions to our Facebook page

-Submit your videos through Youtube or Vimeo

-Prizes will be awarded for the top videos

Enjoy and have fun guys,we can't wait to see your videos

Winners will also be featured on our website & social media